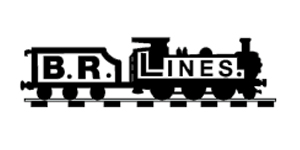 IMPORTANT INFORMATION FOR OUR VALUED CUSTOMERS
In light of the global situation and national restrictions, we would like to stress we are still supplying you with spare parts for your locomotives. No doubt this hobby will occupy you well during these difficult times. Spares can be ordered and paid for on this website, if you can't see what you need please phone us – we are still here. We will endeavour to get them delivered as normal, but of course we do need to bear in mind supply and postal deliveries which may make a slight difference to our usual fast service.
HOWEVER repairs to your locos are a different thing. The ones I already have I will carry on with and get them back to you as soon as ever possible, but please can we ask that you do not send anymore at this time – if you could wait until the end of June when the situation may be clearer to us all, and then phone or email to find out the situation with regard to repairing locos.
Thank you all for your patience and hopefully your continued business on the spares side of things. Wishing you all continued good health until we get passed this situation.
Bob and Margaret Russell – B. R. Lines.
Please click here to return to Farish N Spares.